The Boudavida Story and Product Review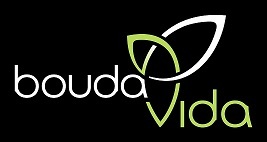 The Boudavida Story
We are a sports and active wear company with a difference. We don't just want to sell kit, we want to bring fashion and function together to create clothes that make women feel good about their bodies and inspired to get active. Oh yes, and we're raising money for women's sport in the process.
Inspired by the legend of Boudicca, Queen of the Iceni tribe – a strong and active woman who wouldn't take no for an answer – we dreamed up the name Boudavida as a way of encapsulating that female strength of character with the notion of living a healthy life.
Starting with a capsule collection of generic gym kit we have plans to expand into various sports – both individual and team – and into a greater size breakdown, ultimately creating kit for every woman, whatever they want to do.
We are an ambitious team. Based in the creative county of Somerset where designer brands such as Mulberry and Alice Temperley were born, we have plans for international sites and high-street stores in the pipeline, but our biggest aim by far, is to see just how much money we can pump into women's sport and what tangible change we can make by doing that.
To take a look at Boudavida full range please click here
Running4Women Review – Boudavida Jazzy leggings grape/grape geo
Take on the world in these bold design 3/4 length Jazzy Leggings. Great for everything from yoga to weights. Our team loves the side panels that give a really slimming look. Designed to be supportive, but breathable in a choice of two geometric patterns. It features a high-stretch, fast wicking fabric with breathable mesh panels, flat-locked seams, soft-touch waistband and a zipped security pocket.
STYLE – Great style – attractive, modern style yet appropriate for exercise – nice waist (not hipster) excellent for a "normal" female figure. Score 5/5
COMFORT – Material is light yet strong, hold well when you move. leg length (mid-calf) is soft and no marks left like some tights. Score 5/5
BREATH ABILITY – Stays cool when exercising and warm when its cooler – didn't feel overheated or too cold – perfect. Score 4/5
QUALITY – Amazing high quality material – thick, strong yet moves well next to skin without over-heating. Feel likes a top quality tight. Score 5/5
COLOUR – Fun colours, with a strong brand throughout collection which gives the
customer reassurance all outfits can be worn mix and match. Colour tights were appropriate for summer and winter, and looked classical and modern. Score 4/5
OVERALL – I would highly recommend for indoor and outdoor exercise sessions – from yoga to running and even hiking – designed for a women who wants a pair of fun tights without looking like she's wearing a lower quality more budget tight – long lasting and classical design – highly recommended Score 5/5
RRP – £65.00 – for more information on this product and many more in the Boudavida range please click here 
Similar Posts: